Short tip: Nextcloud + 2FA + CalDAV and CardDAV under iOS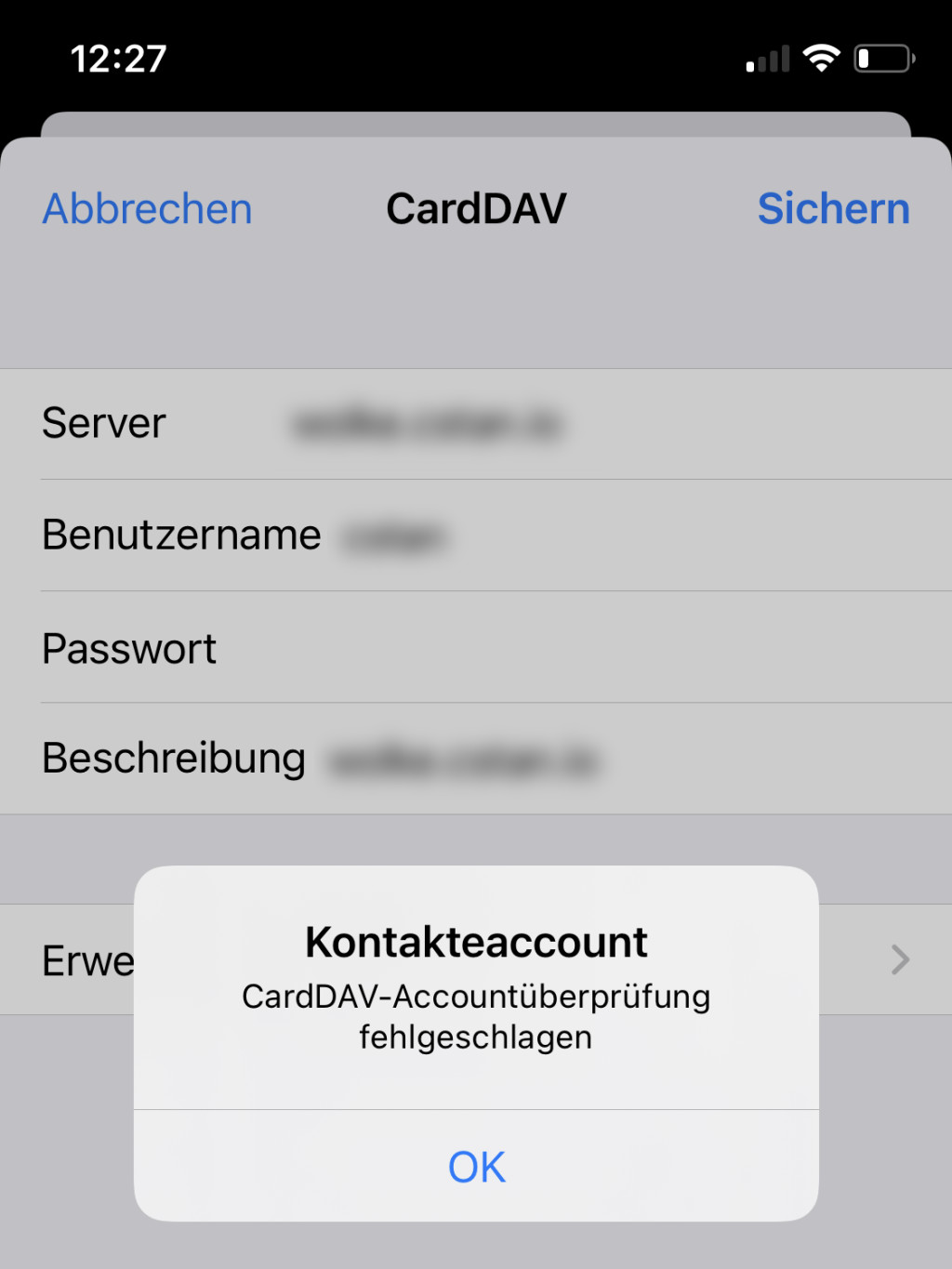 While setting up my Nextcloud calendar on an iOS device the other day, I encountered the following error:
1

CalDAV account verification failed

The error also affected contacts via CardDav - the usual troubleshooting options failed:
Password reset
Using another device
Use different URL and port combinations
Finally, I created another new user, which worked without problems - that's when I noticed that 2FA is also a potential source of errors. In fact, iOS devices seem to have problems here - I don't recall a similar error on an Android device, my memory may be wrong here.
Disabling 2FA (and re-enabling it after configuration) was not an option. Fortunately, Nextcloud has offered the option to create so-called app passwords for some time now. These are used for authentication for certain applications (e.g. Cal-/CardDAV) without 2FA. During creation, a sufficiently long key is generated and displayed once. Further details can be found in the Nextcloud documentation.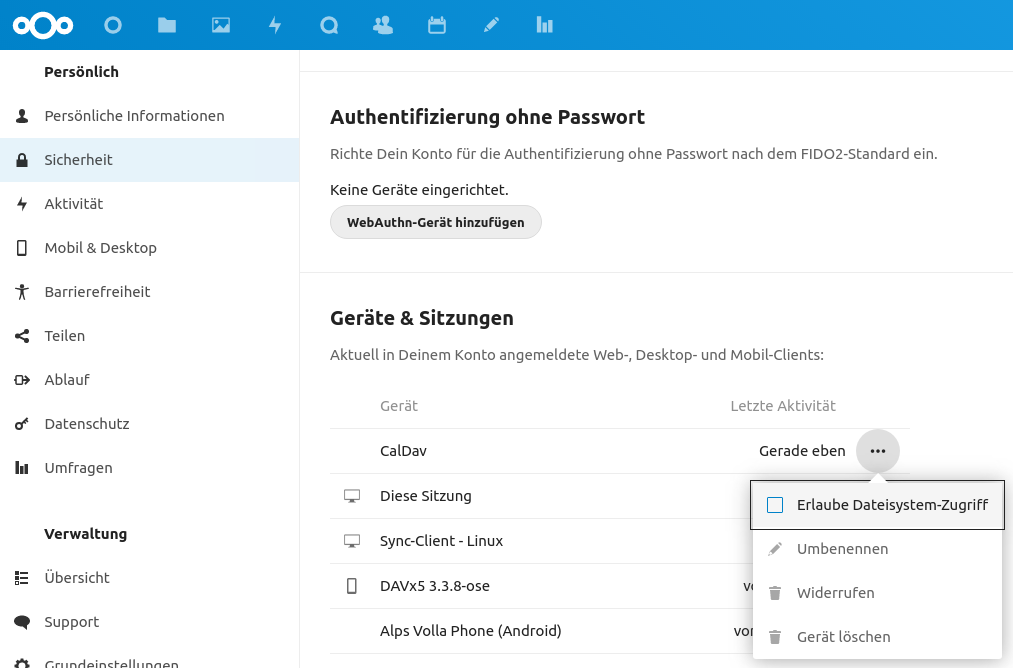 So the solution was quite trivial in the end: a new key can be created in the personal security settings - ideally without file system access. I defined the key when configuring the calendar - and the calendar worked.
Translations: