Augsburg Linux Info Day 2023
Last Saturday, the long-awaited Augsburg Linux Infoday 2023 took place at the premises of Augsburg University of Applied Sciences. It was the first event since 2019 - for reasons we all know.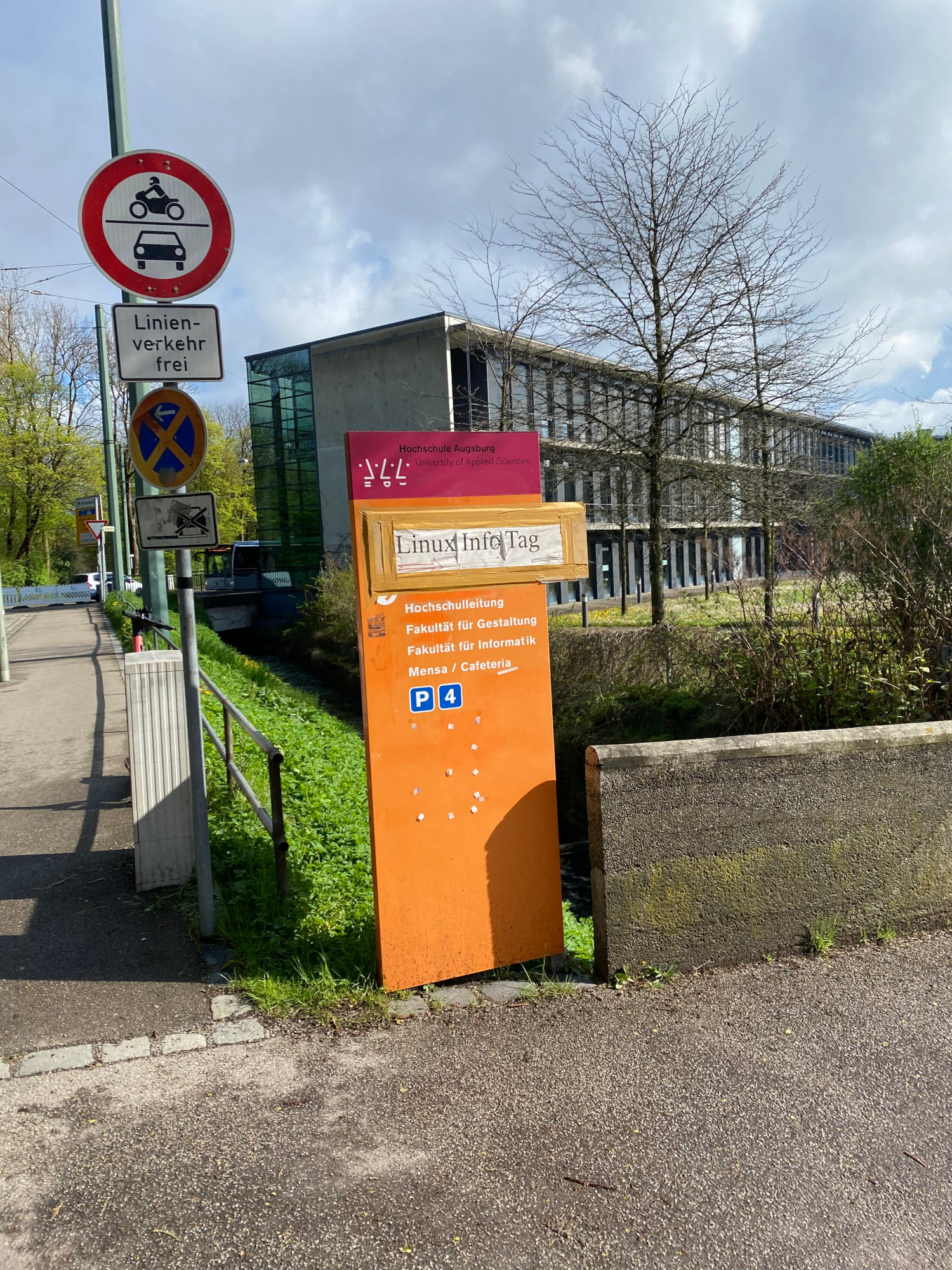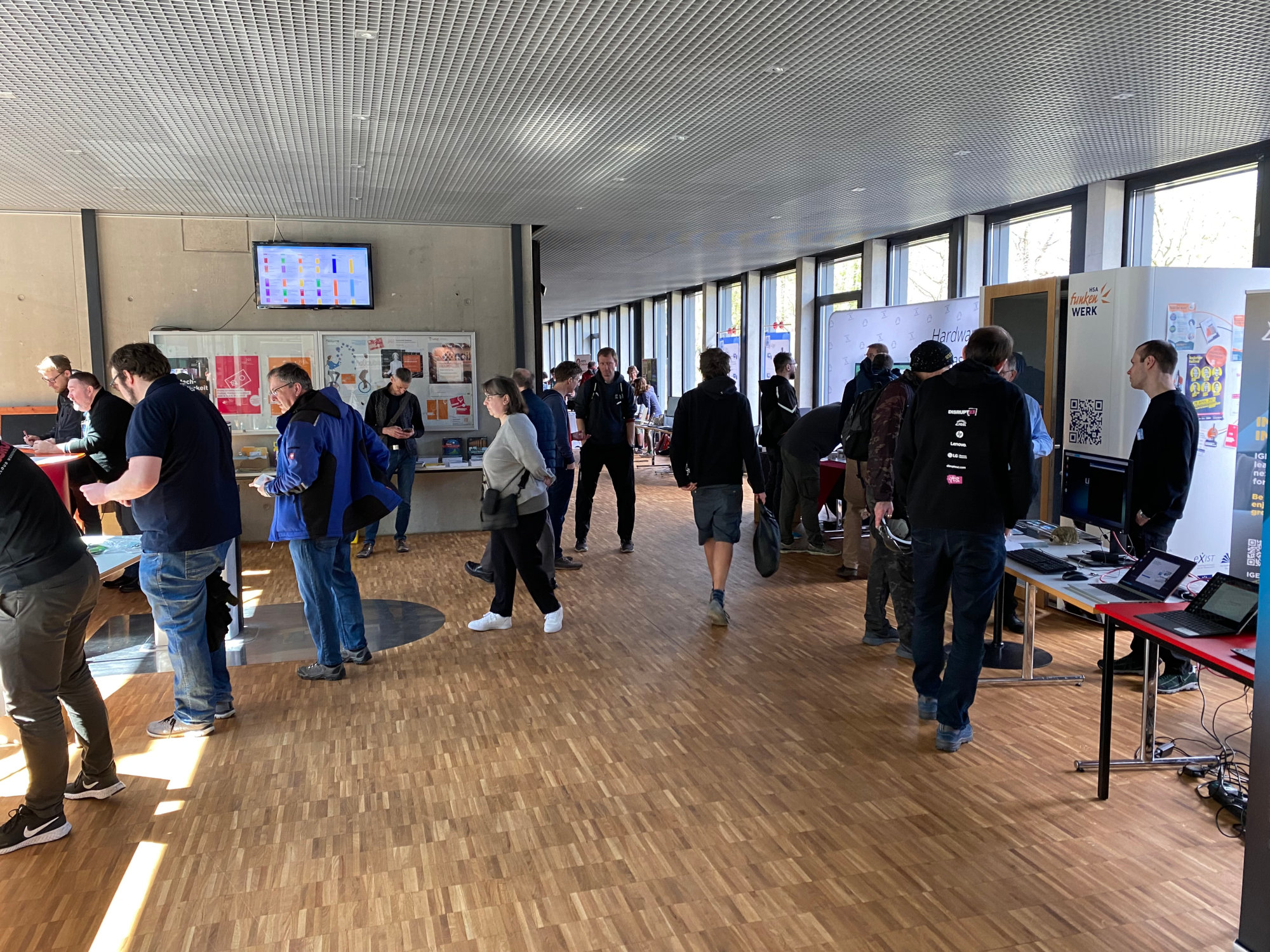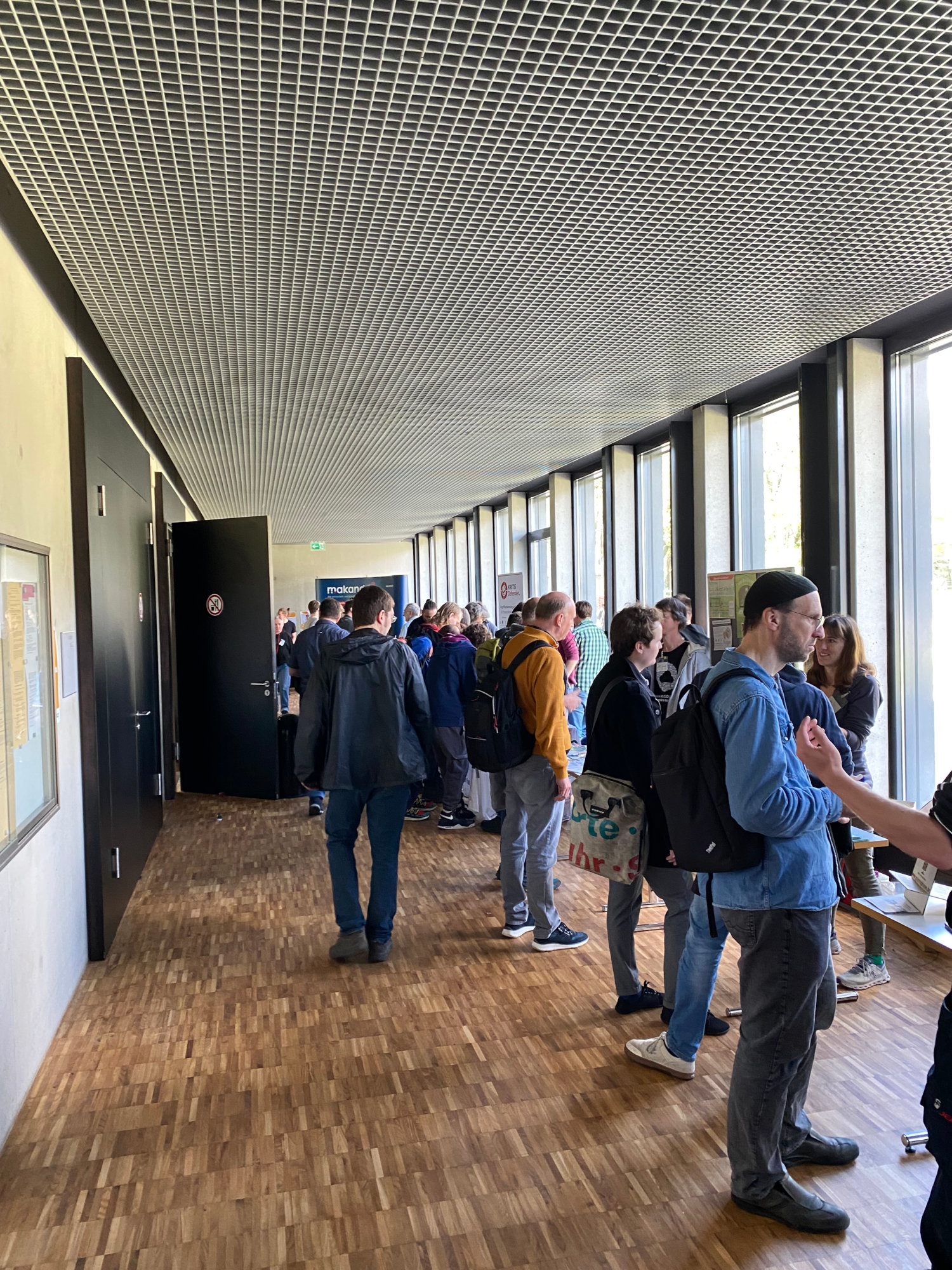 Admission was free, visitors:inside could choose between 25 lectures, 6 workshops and 11 booths. A lot of program for a conference day that lasted from 09:30 to 17:00. In addition to beginners, advanced users were also invited to exchange ideas. The event has been organized by the Linux User Group Augsburg e.V. (LUGA) since 2001, making it one of the oldest Linux events in southern Germany. About 350 visitors were counted.
For me it was the first info day - and it was definitely worth it. The lecture program was varied and there were many opportunities to exchange ideas with other visitors.
My personal highlights were the keynote "Sustainability and Accessibility with Linux and Open Source" and the talk "ADRIANE" by Klaus Knopper. In the keynote, Knopper talked primarily about the societal impact and common limitations of proprietary software compared to open source alternatives, as well as specifics of making software accessible. Numerous tangible examples from everyday life rounded out the entertaining but very interesting talk.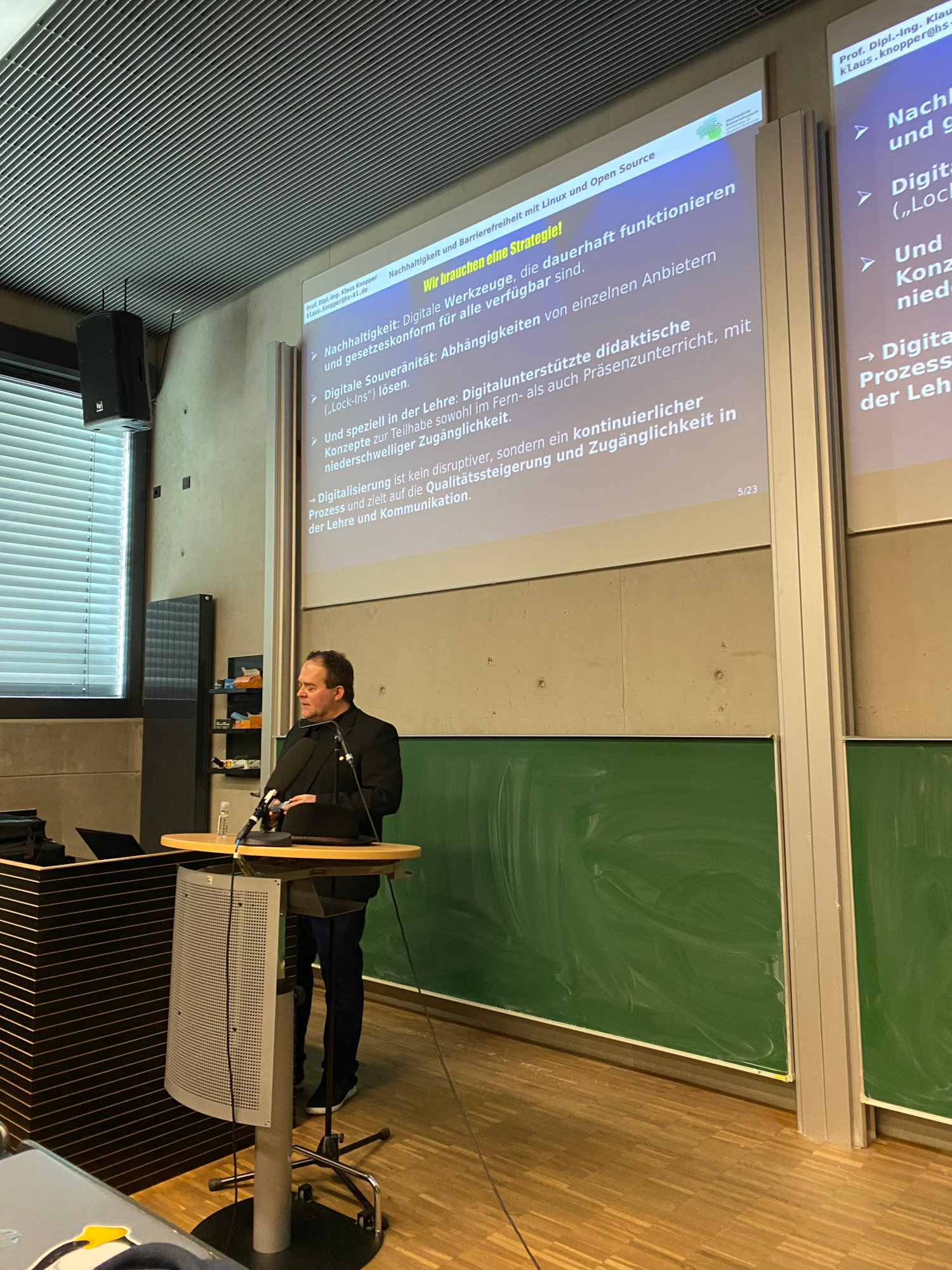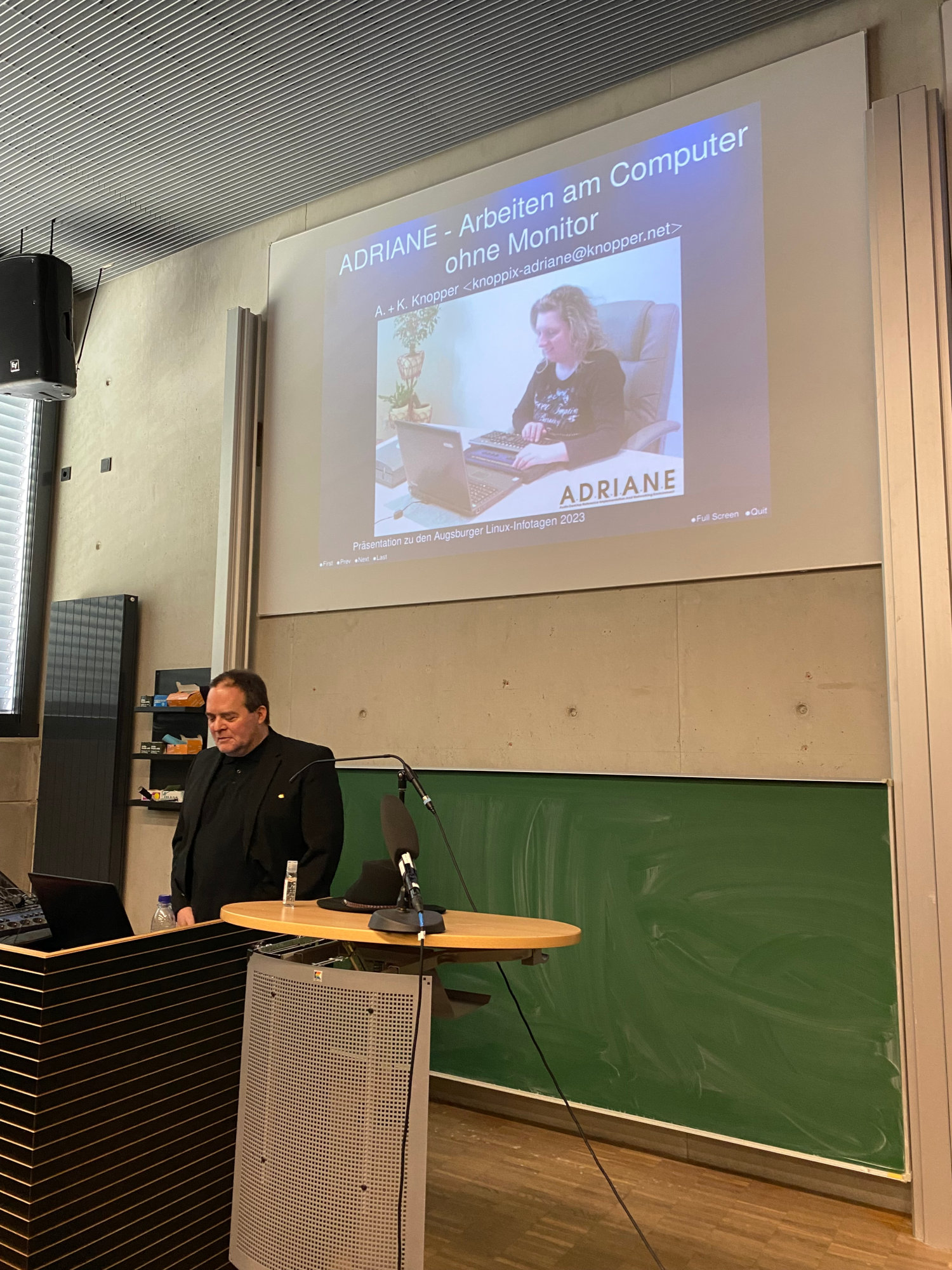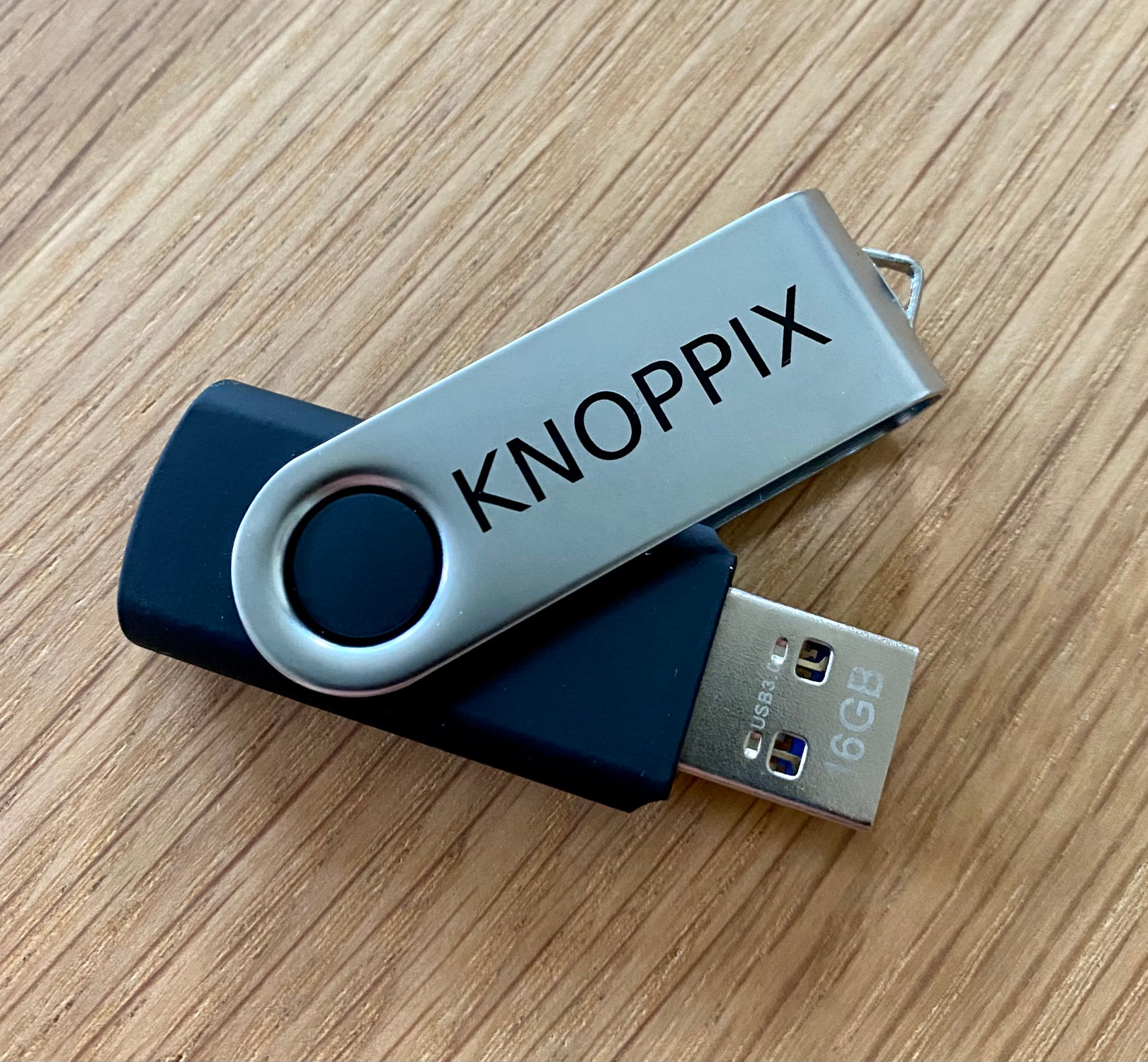 In the second presentation, Knopper reiterated ADRIANE (Audio Desktop Reference Implementation and Networking Environment), a long-standing project dedicated entirely to accessibility. The software helps blind people use computers through numerous assistive applications. For example, web browsers, email clients, or calculators become quick-to-use tools with the help of speech synthesis (espeak by default) and simplified operation. The command line applications may seem unspectacular and outdated to sighted people - but they are not. ADRIANE is developed in Python and can be easily extended with new applications - so a new application was introduced that allows to interact with ChatGPT. espeak may be known to many as a simple, unnatural sounding speech output. However, Knopper outlined advantages of this software: it is license-free (compared to other solutions), requires few hardware resources, and therefore provides appropriate output in near real-time. Blind people can quickly get used to the voice and often even have an advantage over sighted people - especially with increased speaking speed. After the presentation, a lively discussion ensued about potential new features for ADRIANE.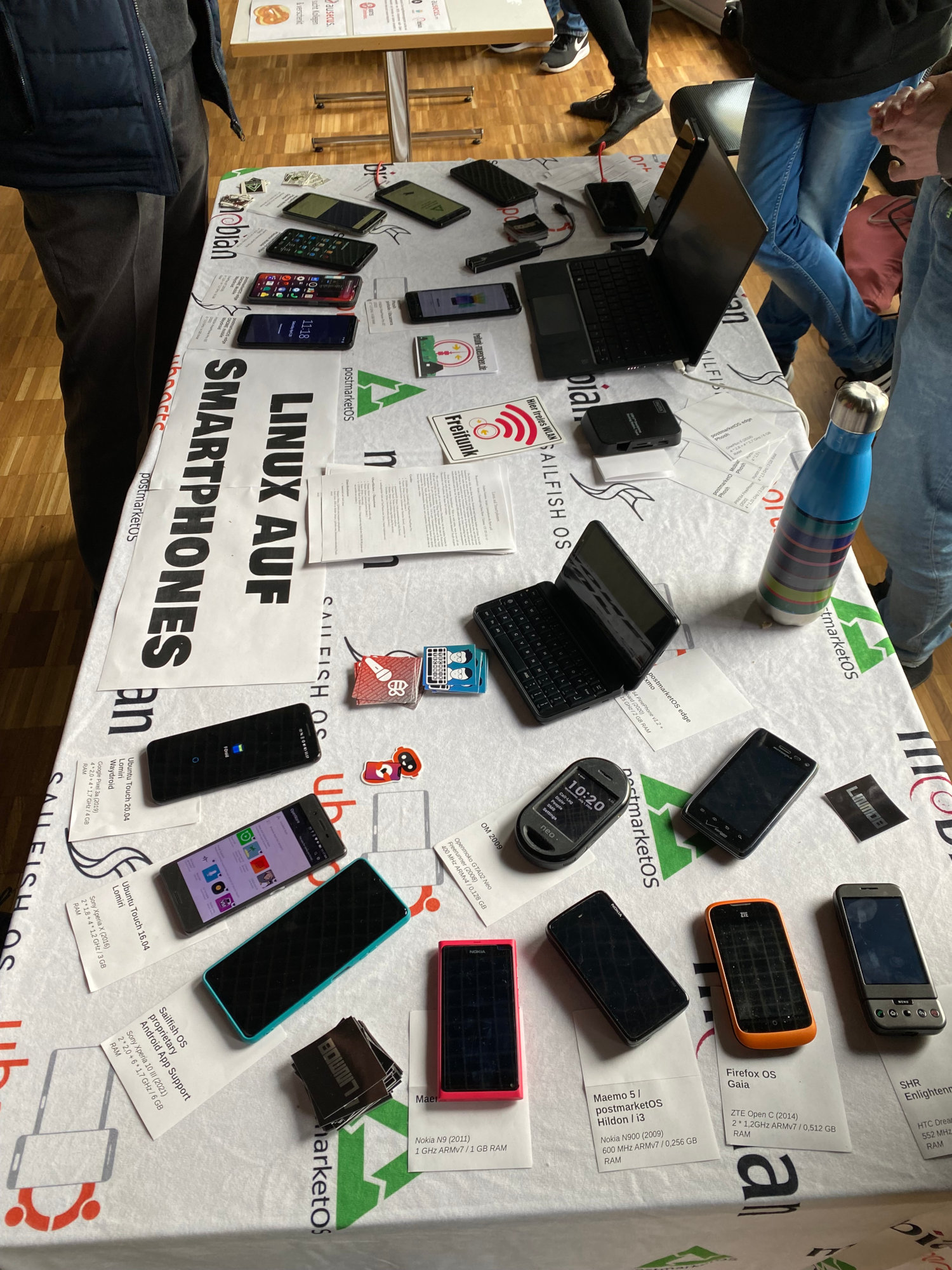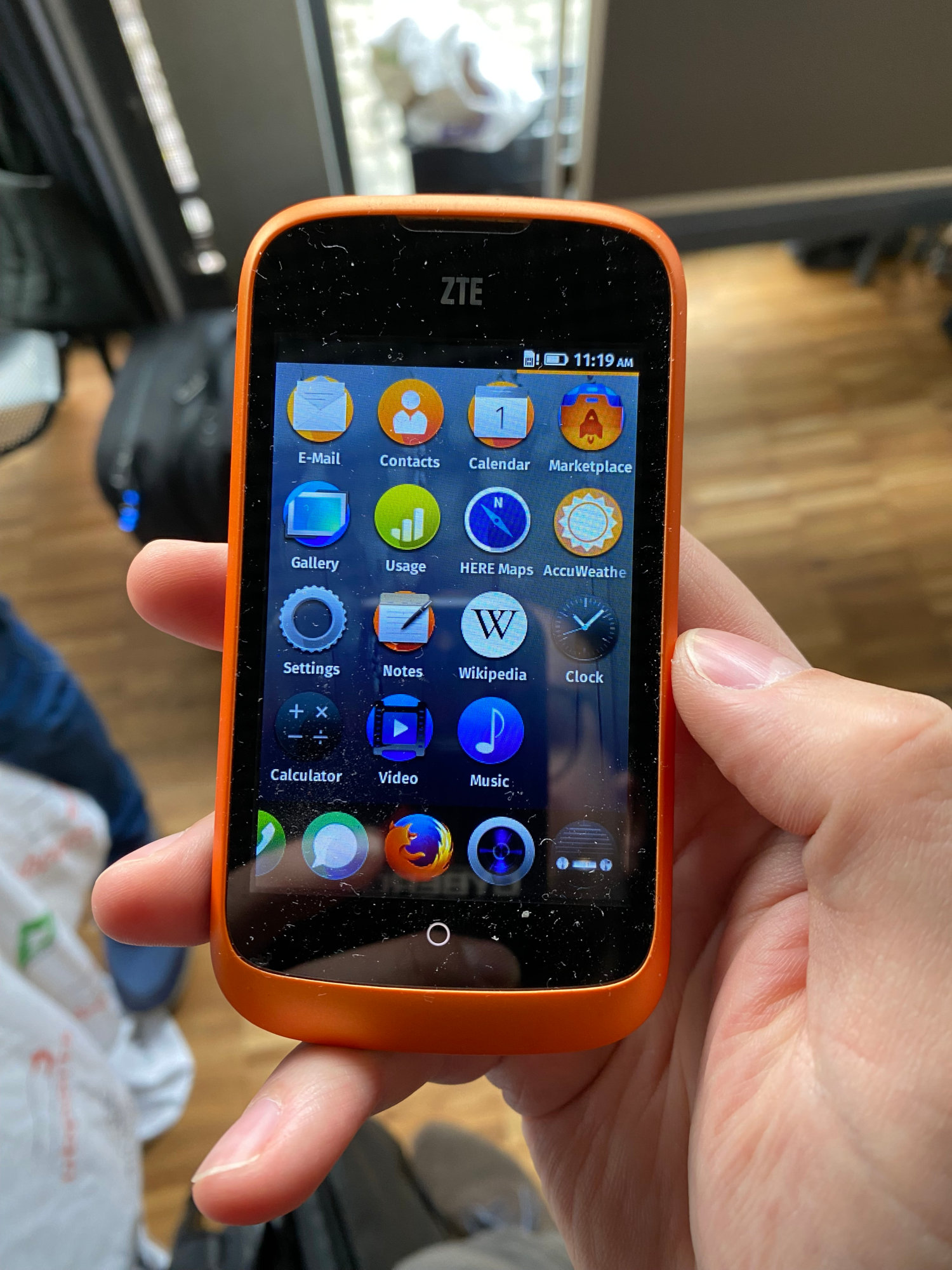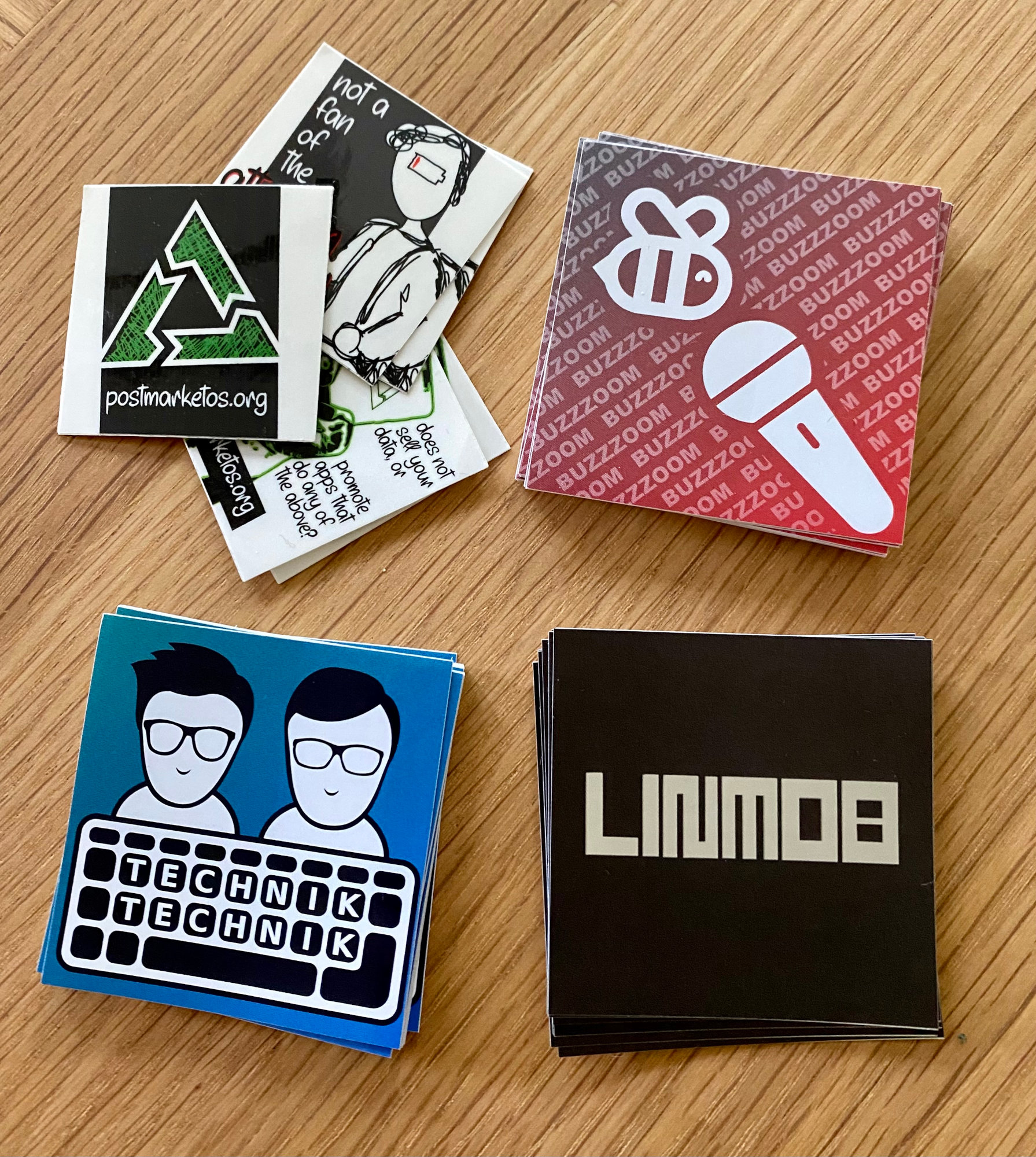 Also very interesting was the booth of the LINMOB team (Linux on Mobile). There was a very large selection of smartphones running Linux operating systems there. Beside Ubuntu Touch, Sailfish OS and postmarketOS also exotics or operating systems of past days, like Firefox OS or Maemo could be examined. Here the rush was clearly the biggest - there was a lot to discover and to ask. To my joy Peter Mack and Marius Quabeck (known from the TechnikTechnik-Podcast) were also there. It's interesting every time to meet people you've been following on the soundtrack for a long time in the flesh.
TUXEDO Computers presented current products. Among other things, the 8th generation of the InfinityBook Pro could be examined. I could already examine the previous generation on the past FrOSCon and was very taken by it. The case looks identical, the smaller battery (53 Wh instead of 99 Wh) is omitted, while the RAM has been updated from DDR4 (3200 MHz) to DDR5 (4800 MHz). It should be noted here that the RAM is plugged in - other manufacturers solder here, but this also increases the speed (6400 MHz).
The Stellaris 16 Gen5 could also be tried out - a powerful mobile workstation. The 16" device is equipped with an Intel Core i9-13900HX (24 cores, 32 threads, max. 5.4 GHz), up to 64 GB RAM (DDR5 4800 or 5600 MHz) and up to 2 NVMe SSDs (PCIe 4.0). Three products from the NVIDIA GeForce RTX series with 8 or 12 GB VRAM each are available as graphics cards (4060, 4070 or 4080). The built-in keyboard uses optional Cherry MX Ultra low-profile switches (1.8mm travel, 0.8mm release travel), whereas the numeric keypad relies on classic membrane switches in any case. The keys can be illuminated via RGB. The 16:10 display resolves to 2560x1600 pixels and has a 1080p webcam.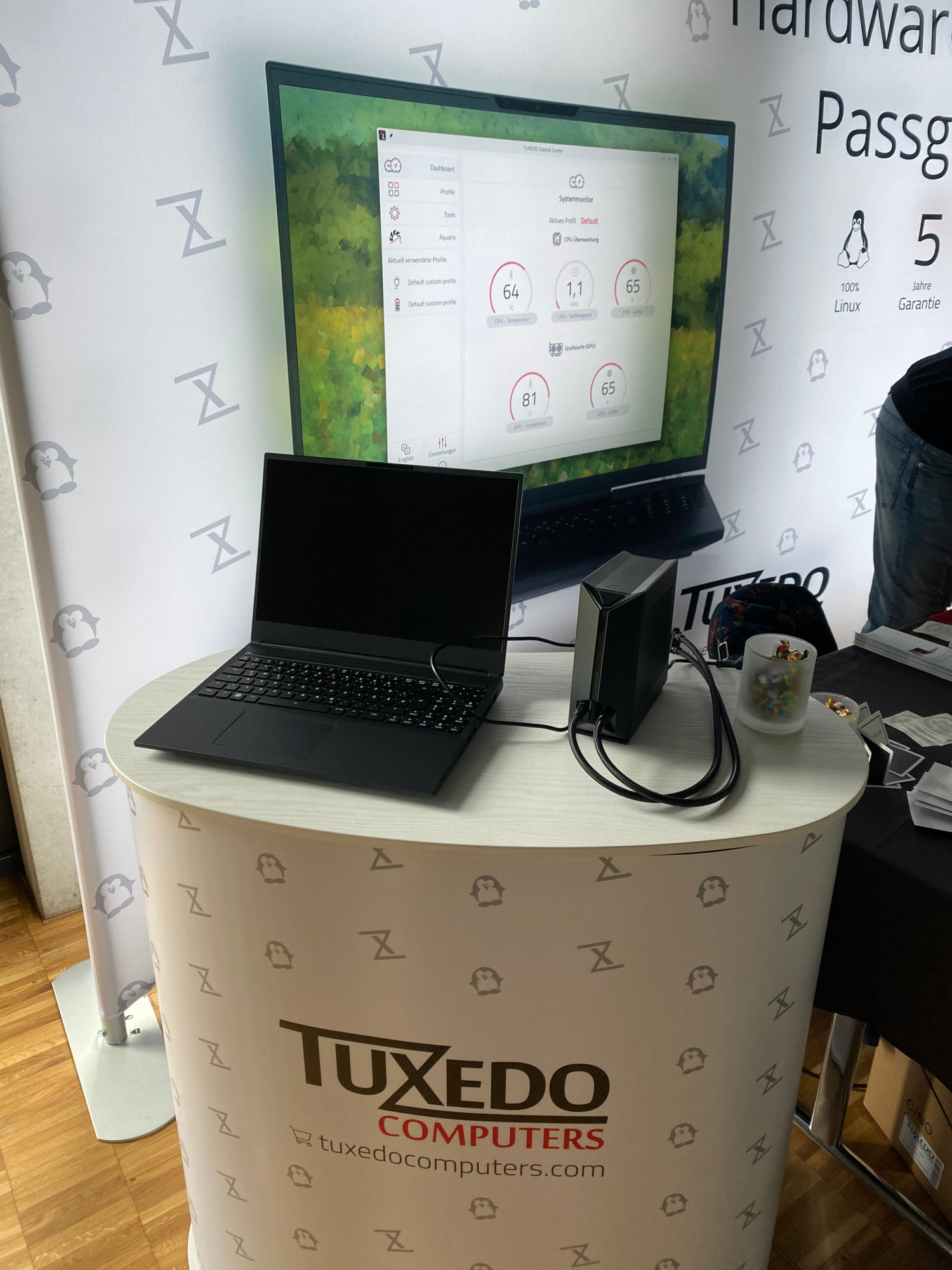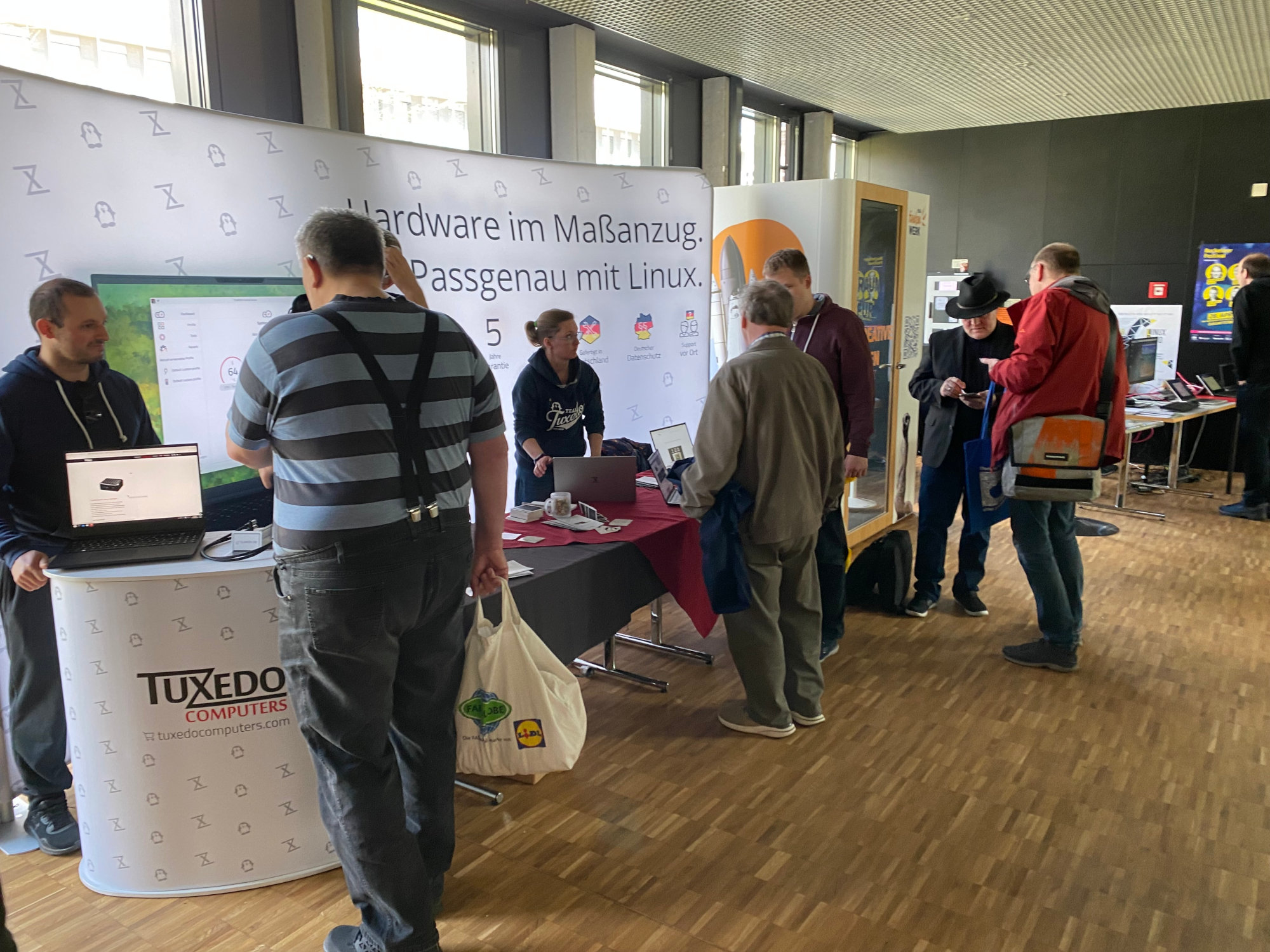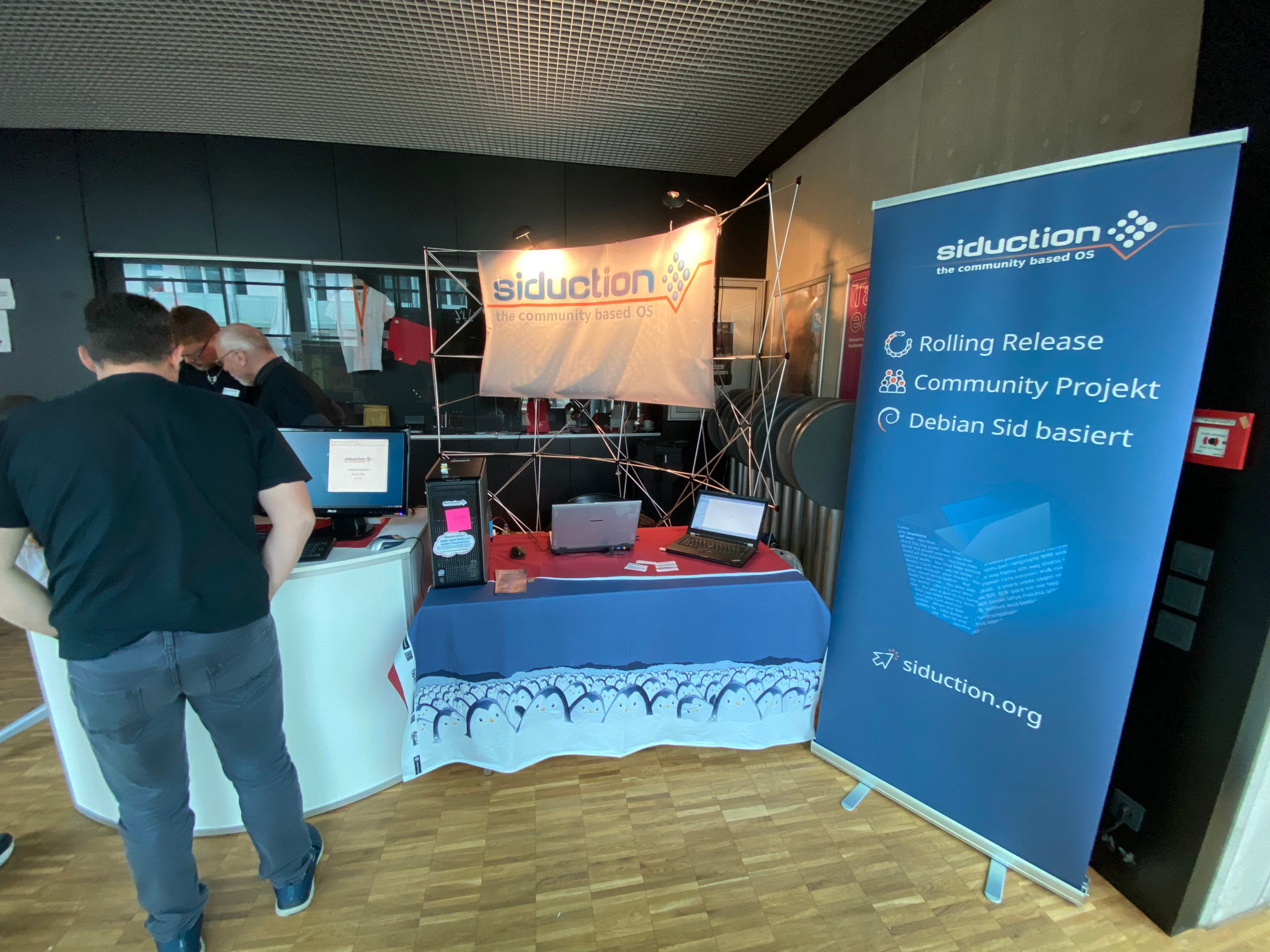 At the booth of the X2Go project, the terminal server software of the same name was demonstrated with various clients. The project uses a modified version of the NX 3 protocol, which was used in earlier versions of the NX NoMachine software.
Those who always wanted to try the Debian-based Linux distribution Siduction could do so at the project's booth. Here, any questions were also answered in a friendly manner.
Translations: